it's been A WEEK, friends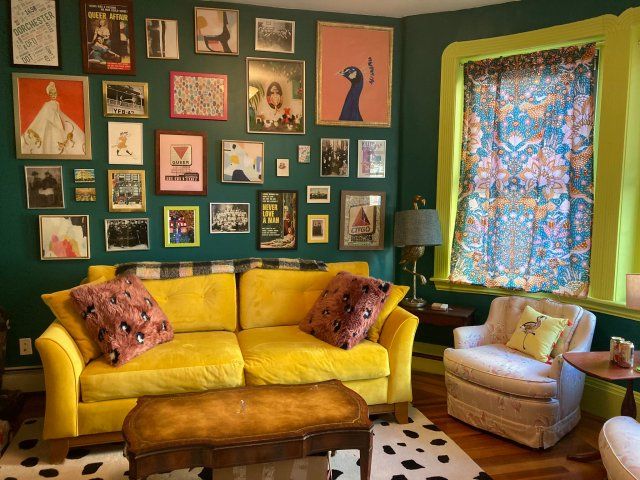 Strap in, folks, I have ALL THE THINGS to promote and tell you about. It's been a busy week over here, both for freelancing and book-related news. I assume you all will be into that, since you subscribe to this newsletter and are presumably fans of my work but just in case, consider this a warning for what's ahead. Just lots and lots of self-promotion.
---
Let's start with HAIL MARY news!
We can finally announce the incredible group of people who have graciously given blurbs to HAIL MARY. We've seen the final book jacket, complete with these people's praises on it, and this truly doesn't yet feel like real life. But here they are:
Just a group of people I admire an incredible amount. Whew.
And in other "is this real life" news, HAIL MARY made Oprah Daily's list of the best queer books publishing this fall.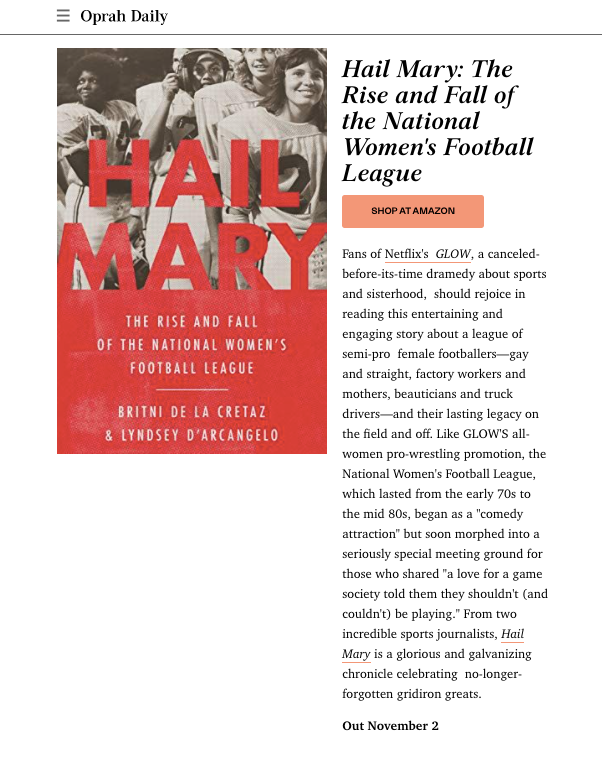 If you haven't pre-ordered yet, you can still do that wherever books are sold. If you'd like a signed copy, you can grab that from Silver Unicorn Books! We're also busy scheduling book events, so stay tuned for news about those, as well.
---
Non-binary athletes were—unsurprisingly—misgendered at the Olympics
The first two openly non-binary athletes—both of whom use they/them pronouns—competed at the Olympic Games this year, and there's been plenty of hype about seeing trans athletes on the biggest stage in sports for the first time. Unfortunately, that didn't mean that broadcasters were any more prepared to get their pronouns right on-air. But when U.S. skateboarder Alana Smith competed in the qualifying round of the women's street competition on Sunday, Twitter was having contradictory reactions—some people were praising NBC for getting Smith's pronouns correct, while others were chastising them for getting them wrong.
So what was really going on? For VICE, I went down a rabbit hole that revealed a situation that was much more complicated than it appeared on its face, and one that raised real questions about the ways streaming platforms have made it harder to hold the right people accountable for errors. You can read that story here.
Misgendering an athlete on-air is a big deal. Not only is it inaccurate and false, having the wrong pronouns used consistently can have negative impacts on trans people's mental health. Especially for non-binary people, whose identities are so often erased or invalidated, having their identity respected can make a big difference. In this case, not just for the athletes on screen, but for viewers—and non-binary viewers, in particular—watching at home. Only about 1 in 4 people in the U.S. have a close friend or family member who is out as trans, so media coverage really shapes how people understand and talk about trans people.
I also had the pleasure of discussing non-binary representation at the Games with non-binary sports journalist Brian Bell on their LGBT In The Ring podcast at Outsports. If you want to hear us spew trans fabulosity everywhere, give it a listen!
---
The NBA's hiring decisions this off-season have been infuriating
For Bitch, I wrote about why it has been so frustrating to watch the NBA continue to hire men who have been accused of violence against women, especially when there are so many well-qualified women available to fill those roles.  
[These men] will receive the benefit of the doubt, but someone like [Becky] Hammon won't be given a chance at all. Her weaknesses are viewed as disqualifying, rather than as places where she can grow, and skills she will only acquire when she is, finally, allowed to lead a team.
Read the whole piece here.
---
Decorating my home helped me understand my gender
For Autostraddle's "Places and Spaces" folio, I have a long personal essay about maximalism, gender, too-muchness, and Isabella Stewart Gardner. This essay took many months of work, and I'm really grateful to my beloved writing group for their feedback and help shaping this into a cohesive narrative for the world to read.
It became clear to me that I was creating a home that was reflective of who I am at my core, and one that was an expression of not just my decorating taste, but of my gender. I began to understand my gender as its own form of maximalism, a response to the minimalist idea of "womanhood" that had been placed on me for far too long. My gender is entirely too much. Too many colors, too many textures, too many patterns, too many truths. It is expansive, limitless, spilling out so that it cannot be contained.
Read the entire essay here.
(An aside: my really thoughtful friend, Eve Ettinger, brought me to Philly's Magic Gardens on the day my maximalism essay was published and it was just absolute perfection, friends who see you and get you are truly a gift.)
I was supposed to be on vacation this week, but the world apparently had other plans. Thanks for being here and for reading my work. You're all very cool and I love you very much.
Here is me being really gay and really hungry in Philly.