it's a good week to buy books by Black authors
and i'll be on a panel this week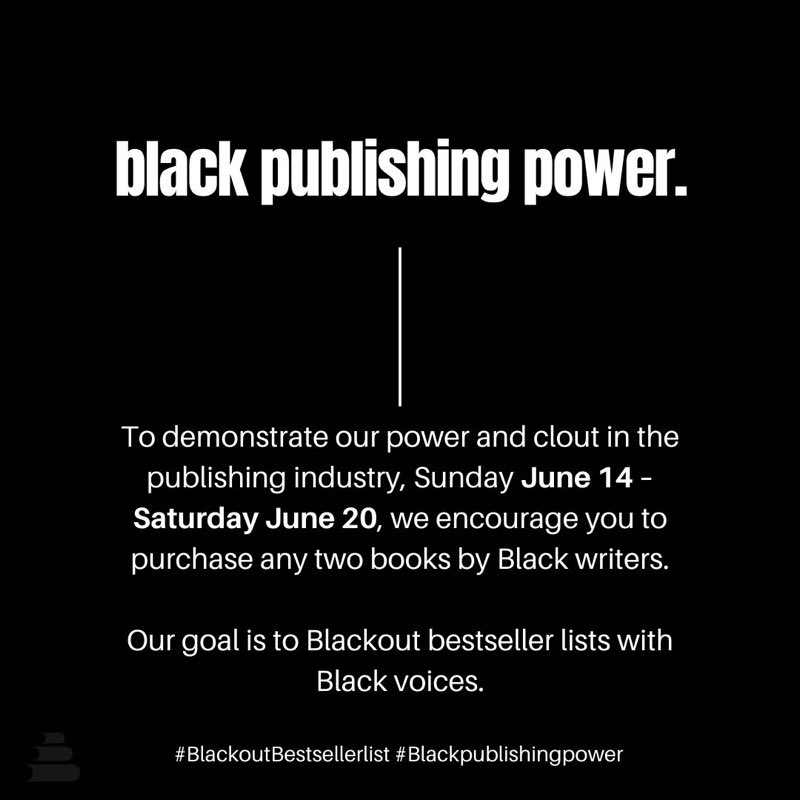 This week is #BlackoutBestsellersList. We are asked to buy two books by Black writers this week, before June 20 to demonstrate #BlackPublishingPower.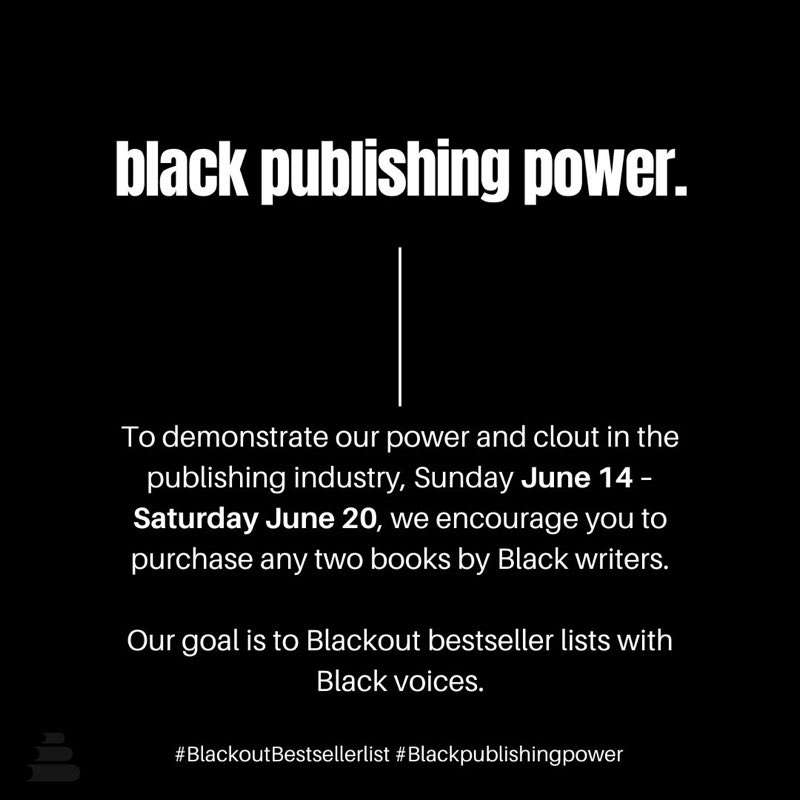 Here are some books I recommend:
Wayward Lives, Beautiful Experiments: Intimate Histories of Riotous Black Girls, Troublesome Women, and Queer Radicals, Saidiya Hartman
How We Show Up: Reclaiming Family, Friendship, and Community, Mia Birdsong
You Should See Me in a Crown, Leah Johnson
A Song Below Water, Bethany C. Morrow
The Vanishing Half, Brit Bennett
Freshwater, Akwaeke Emezi
All Boys Aren't Blue: A Memoir-Manifesto, George M Johnson
Amazons, Abolitionists, and Activists: A Graphic History of Women's Fight for Their Rights, Mikki Kendall and A D'Amico
Felix Ever After, Kacen Callender
Hood Feminism, Mikki Kendall
How We Fight for Our Lives, Saeed Jones
Here For It, R Eric Thomas
The Proposal, Jasmine Guillory
Black on Both Sides: A Racial History of Trans Identity, C. Riley Snorton
Shut Out: A Story of Race and Baseball in Boston, Howard Bryant
Consider buying these books from your local Black-owned shop or Bookshop.org, which benefits indie bookstores!
Speaking of Books, I'll Be on a Panel About One
Thursday night at 7 pm, join me for a conversation with Dave Zirin and Sasha Abramsky to discuss Abramsky's forthcoming book, Little Wonder: The Fabulous Story of Lottie Dod, the World's First Female Sports Superstar. The panel is hosted by Silver Unicorn Books. Register here.