Before I ever knew I was going to be a writer, I secretly wanted to be a writer. I was a social worker who thought I was stuck in that career path. Plus, how does anyone even write a book, let alone get it published and onto the shelves of bookstores? It seemed like an impossible dream.
I would walk by bookstores and admire the covers in the windows, wondering what it would be like to have a book with my name on it among them. I would peruse the calendar of events and imagine I was one of the visiting authors.
The bookstore that, to me, seemed like the epitome of authorial success was Brookline Booksmith. A beloved independent bookstore in the town of Brookline (which is essentially a neighborhood of Boston but historically resisted being incorporated into the city itself), it has hosted so many writers I admire. Unbeknownst to me, Lyndsey, too, loves Brookline Booksmith, and she frequented the store when she was a college student in Boston in the late 1990s.
And so it feels absolutely unbelievable that Lyndsey and I will be having our first HAIL MARY event at Brookline Booksmith. And yet, here we are!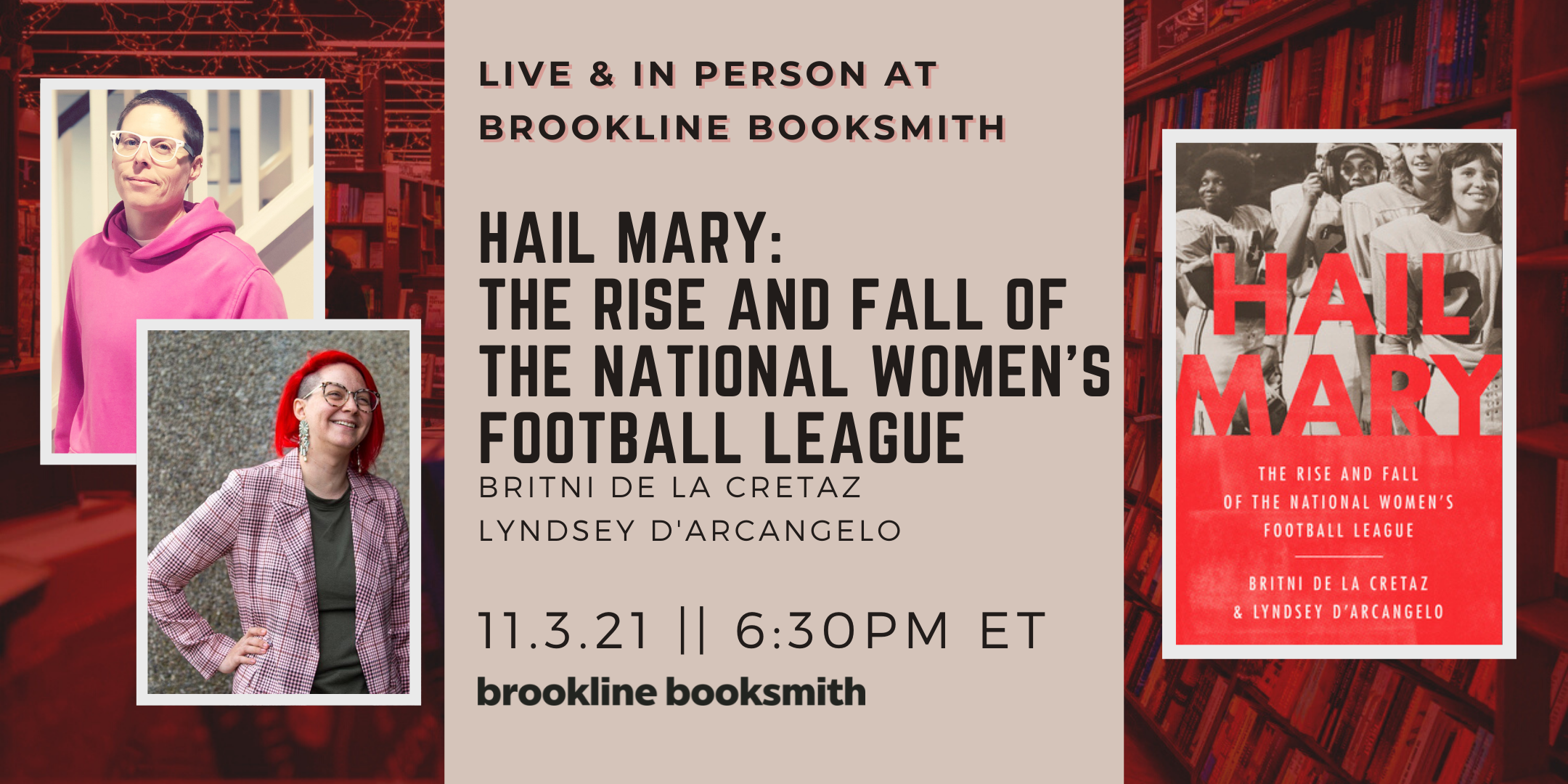 If you are in Boston—or near Boston!—we would love to see you there. Registration for the (free) event is on Eventbrite. Make sure you register in order to get updates and safety information.
We have another in-person event together, as well, and it is another really meaningful one! The following day, on November 4th, we will be in central Massachusetts at Silver Unicorn Bookstore.
Silver Unicorn is owned by our friend Paul Swydan, who used to run the baseball blog The Hardball Times. Paul was the first editor to ever say yes to a sports pitch of mine, to ever give me a chance to write about sports. Getting to do an event at his incredible independent bookstore is such a full-circle moment for me and I'm so grateful that we get to do it.

If you order books from either of these places, your copy will be signed. There is still time to pre-order and get bonus content, which you can read more about on the Bold Type Books website.
We have virtual events planned, too, and will send out an entire "tour" schedule soon, but I wanted to make sure you knew about our pub week events, which are both happening IRL at bookstores we love.
We hope to see you there!
HAIL MARY events are here!