support queer media, now more than ever
PLUS! an update on #VanderQuigz and HORSE



I have some housekeeping for you all today! As many of you know, this newsletter began as a way for me to share my work beyond just through social media, since I'm a freelancer and there isn't a simple way to track me. I added paid content, but to be honest, I've struggled to find a groove and carve out something that felt cohesive. So far, that's been a mix of personal essays and creative non-fiction, queer cultural commentary, and women's sports content.
That will continue, but now I have a predictable schedule. Each Wednesday, a paid newsletter will go out. The content will be largely the same as it's been, though you may see more original reporting (I'm working on a piece for an upcoming issue about the original run of the Marlins Mermaids and I'm very excited), along with more excerpts from the memoir I started and shelved, and continued queer cultural commentary. On Friday, a free issue will hit inboxes, including links to work I've published that week.
Also, you'll notice a new look. I felt like I had to step up my game because I've been getting so many beautiful and profesh looking newsletters in my inbox lately (can I recommend Phillip Picardi's Fruity and J.P. Brammer's ¡Hola Papi!?). Hope you like it!
If you're not subscribed yet, now is a great time to do so! I'm running a special, 20% off for the rest of April:
If you really want a subscription and can't afford one right now, reply to this email and we'll see what we can work out. Shit's hard right now and I get that and I'm not trying to keep my words from anyone who really wants to read them. We're all in this together.

An Important Update on ESPN and #VanderQuigz
Earlier this week, I wrote about the significance of Allie Quigley beating CP3 in HORSE, as well as the ESPN's homophobic erasure of #VanderQuigz that occurred while she did it. Last night, Quigley competed in the semi-finals and we finally got the #VanderQuigz content we deserve.
I also got a tip that I felt was important enough to address here. If you look closely at the clothing Quigley and Vandersloot are wearing in this video, you will see it's the same as the clothing they were wearing in the first HORSE match that aired on Sunday. That's because the entire competition was filmed the same day; the segment about Quigley and Vandersloot's relationship was saved for this second appearance and ESPN had always planned to air it. Consider this my apology for assuming the worst and correction of the record; however, when you're someone from a community that is used to being erased and invisible, it's reasonable to come to the conclusion I did.
I was also thrilled to see that ESPN plugged today's WNBA Draft during Quigley's semis match.

Queer Media is in Free Fall
The media is in crisis. I don't need to tell you that; a quick Google search will pull up plenty of results. But in case you don't believe me, read this and this and this and this and and and.
Every time I open Twitter, it seems another publication is shuttering or journalists I respect are being laid off. No publication is immune and, at a time when we need the media more than ever, I'd be lying if I said it didn't make me a little despondent. Freelancing isn't any better, really. Budgets are being slashed or frozen and many pubs are closed to freelance pitches altogether. I lost about $15,000 in already-commissioned work the other week, as editors aren't running anything not related to coronavirus. I literally got a pitch rejection last week that said, "I'm going to have to pass. Right now we're all corona, all the time."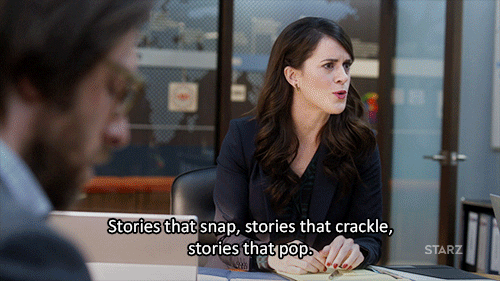 As I told Jewish Currents, I've pivoted back to being a generalist, pumping out shorter pieces about lots of different topics instead of the longform sports reporting I usually do. That's what this moment calls for, and I'm lucky to have any commissions, to be honest.
What's most upsetting, though, is the disintegration of queer media, something that began before the pandemic, and which the pandemic is only accelerating. Over the last couple of years, queer media has launched and lost countless publications and queer journalists in full-time roles.
Logo's NewNowNext just laid off most of their staff
In December 2019, Pride Media laid off the head editors at Out Magazine and The Advocate, Phillip Picardi and Zach Stafford, respectively
Grindr shut down Into in 2019 (and has rebranded with "Bloop," which has been widely criticized)
Condé Nast's first LGBTQ publication, them, has downscaled since it debuted in 2017
The LGBTQ desks at BuzzFeed, the Huffington Post have been decimated
Publications that had dedicated writers on the beat—like Carlos Maza at Vox; Zack Ford at ThinkProgress; Samantha Allen at The Daily Beast—have either parted ways with those writers or shuttered themselves
I could go on and on. Ultimately, lack of dedicated queer media and journalists does harm to our communities. It harms all queer people, whose marginalization is contributed to by the botching of our stories and by the complete erasure of them. But it also hurts queer journalists, who are often left in the precarious position of freelancing, without stable paychecks or benefits like health insurance.
"When we're constantly fighting everything from this administration's policies to the conspiracy theories that claim we're monsters, we don't have time as reporters to explore things like queer joy or deeper effects of anti-trans policies," Katelyn Burns wrote at The Outline (RIP) last year. "A healthy and diverse LGBTQ media landscape is first and foremost fact-based, and a story cannot be factual if it doesn't accurately reflect the everyday lives of the people who are in it. This is the added value delivered by trans and queer reporters and editors."
It's necessary for us not to depend on mainstream outlets to add LGBTQ coverage, but to see dedicated, independent queer publications who cater to our community. We need media that isn't assumed to be written for (white) cishet audiences, where we have to worry about making our tone or content palatable for mainstream consumption. Historically, queer media has existed to fill a void; it was created by queer people, for queer people, because mainstream media was ignoring us or treating us as less-than-human (As a freelancer, I can attest to the fact that the only time most editors at mainstream outlets want my queer pitches is in June — during Pride month).
Autostraddle, which often gets left out of coverage of both women's media and queer media, has managed to survive for over a decade. They've done it despite the odds, and because the community has rallied around them to keep them afloat. They have a fundraiser currently running, and you should support them if you can (I recently—and belatedly—became an A+ member). But they're also worth mentioning for the absolutely unprecedented protections and benefits they're giving staff and freelancers during the pandemic:
They are offering as much paid sick time off as needed for anyone who gets COVID (one staff writer already has) OR is caring for a loved one who has it, flexible working hours to benefit staff's mental and physical health. For freelancers: Paid sick leave that is equal to the number of posts they would have written that month if they weren't sick/taking care of sick friends/family, $10K no-strings-attached writer relief fund for freelancers who have lost other work; providing as much extra work as possible to freelance writers and artists, and a raise in per-post rates.
Autostraddle is proof that the queer community supports queer media. As Nico Lang, the current LGBTQ reporter at VICE and veteran of several queer media outlets, tweeted yesterday, "The issue has never been about what LGBTQ folks can do to support queer media. They already do. At the last two queer jobs I had, one tripled traffic, the other won a bunch of awards."
The problem, Lang explains, is that people with the ability to fund and maintain these publications don't. "It's about whether the people with purse strings see our value and do something about it… this is not a bottom-up issue and we shouldn't pretend it is; it's absolutely top-down."
As Trish Bendix wrote for Buzzfeed last year, "the question of what's next for LGBT media has less to do with those within it than those outside of it — LGBT readers and consumers… After all, we're the only ones who can keep ourselves alive."
Which is why I feel so terrified about whether or not the LGBTQ community will get — and maintain — the media we deserve, especially post-pandemic recession. If even mainstream outlets and local news and alt-weeklies are collapsing under the strain of the coronavirus-induced economic freefall, what hope is there for queer media? Even when we start crawling back out, other publications will be prioritized over ours; our coverage will be seen as "too niche" or "not of interest to a broad audience."
This is a simplified assessment of the problem, and it's one that many other people have looked at more in-depth than I'm doing here (I've linked to as many of those stories as I could find, and I'd urge you to read them!). But as I watch so many queer journalists lose their jobs and queer publications shutter, I mourn the kind of content our community needs and deserves. I worry about losing so many brilliant writers who can't afford to stay in this industry anymore (queer and trans people already disproportionately live in poverty compared to cishet counterparts).
One thing I do know is that we will show up for ourselves and fight to tell our stories like we always have. I just wish the world saw enough value in those stories to prioritize funding them and letting us broadcast them to the world. And, if you can, donate to Autostraddle today.

What I've Written This Week

Recent Subscriber-Only Content
My paid newsletter this week was about the significance of Allie Quigley beating CP3 in HORSE, as well as the ESPN's homophobic erasure of #VanderQuigz that occurred while she did it, which I added an addendum to above.
"It's generally unfair to measure the skill & talent of women athletes by saying they can play against men. But that doesn't mean it's not still satisfying as fuck to watch a player in the W come out victorious against one of the best players in the NBA." -on HORSE, hoops, and homophobia
Last week's was an essay about my fucked up relationship with sex and the 12 Step work that helped me fix it.
"I used to have this pick up line that never failed. I'd scan the bar looking for a guy who was pounding back drinks, who looked like he'd be there until closing time. I'd saunter up to him and chat for a few minutes and, if I got the feeling he was into the same things I was, I'd look him in the eyes and say, 'If you get me coke, I'll do it off your dick.'" -sex inventory is on page 69 of the Big Book
To read these and more, subscribe:
Sharing is caring! If you liked what you read, feel free to share. I'll see you again next week!