COVER REVEAL: Hail Mary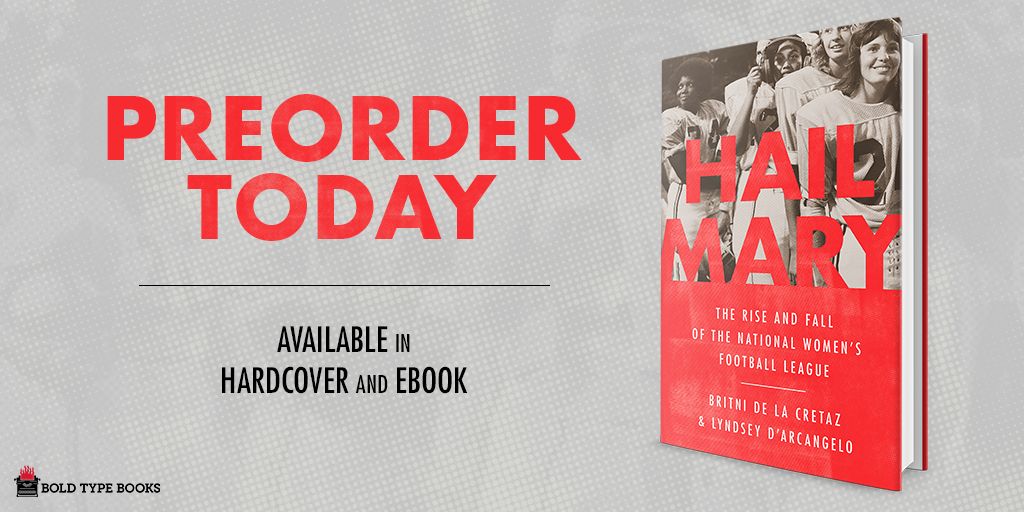 Hi, everyone! I know it's been quiet around these parts; I've been taking a mental health break from most writing that isn't about my book. Speaking of my book, Lyndsey D'Arcangelo and I are so thrilled to finally get to reveal the cover for HAIL MARY: The Rise and Fall of the National Women's Football League. It's publishing November 2nd and YOU CAN PRE-ORDER IT NOW!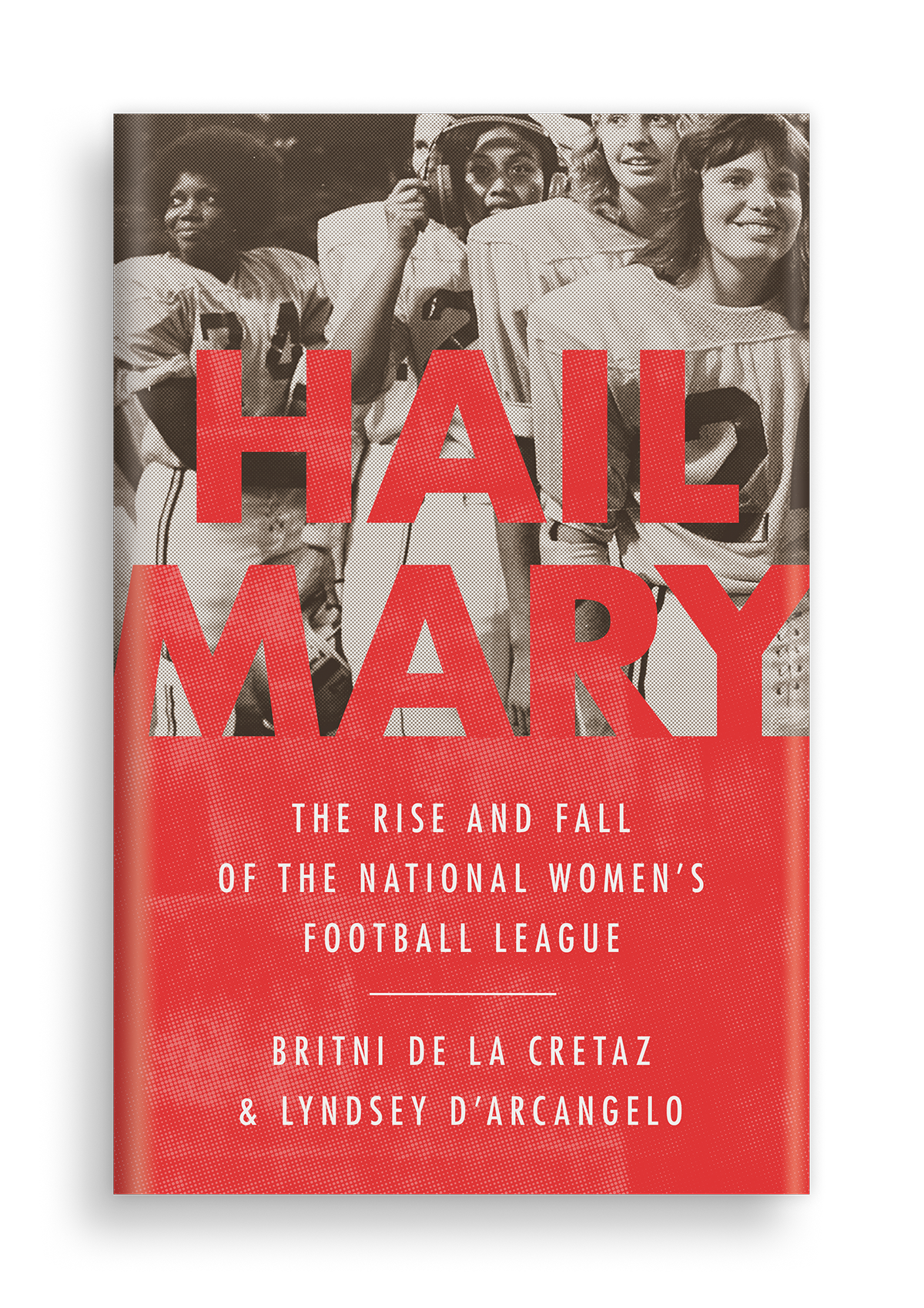 The cover features a photo of the Los Angeles Dandelions. It was provided to us by quarterback Rose Low, the woman in the middle with headphones on. To her right (far left of the cover) is defensive lineman Barbara Patton. In November 1974, she was the first Black woman featured on the cover of a mainstream sports magazine when she appeared on that month's issue of Billie Jean King's womenSports magazine. Patton often had to bring her children to practices with her because she didn't have childcare; her son, Marvcus, grew up wanting to be just like his mother. Marvcus would go on to play in the NFL from 1990-2002.
I had a moment when I wondered if the cover should have had a photo of the players in an active sports moment, like in the middle of a play. I am all too aware of the research that shows that women athletes are less likely to be featured in active poses than their male counterparts. However, I believe this is the perfect image to introduce you to the world of Hail Mary. The women are in pads, making clear that they are football players. They have a range of facial expressions on their faces, showcasing their different personalities. And you can see their faces, which matters to us because this is a book about these women as people — on the field and off. To feature them with helmets on the cover would be to further erase and anonymize women in a league that has been largely forgotten.
I am also thrilled to be offering folks who pre-order from Silver Unicorn Bookstore in Acton, MA the opportunity to receive a signed copy. Silver Unicorn is owned by Paul Swyden. Paul was the longtime editor of The Hardball Times, a blog for baseball nerds. Paul is also the editor who gave me my first opportunity to write about sports, saying yes when I emailed him to ask if I could write for him. It's incredibly special to be able to come full circle like this, and ask you to support Paul's incredible independent bookstore while also supporting my book.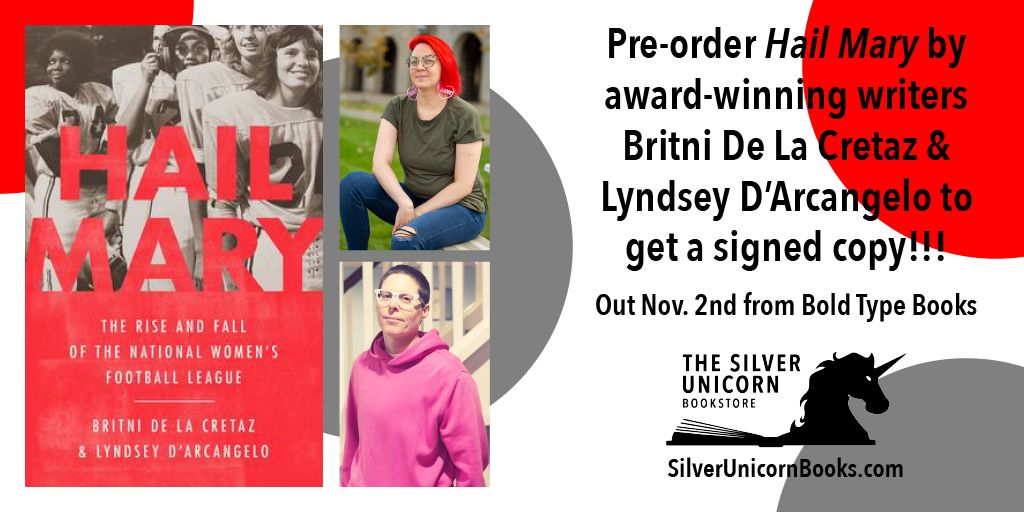 Hail Mary is available for pre-order from most places books are sold. For the full list, you can go here. I'd love if you ordered it from somewhere that wasn't Amazon, or if you called your local independent bookstore and requested it.
Thank you so much for your support! And, as a treat, here's a little paragraph from the chapter of the book that was the most fun for me to write. I can't wait for you to read the rest.